Uptodate Developers: Building on Cardano
Since its advent in the late 20th century, blockchain has proven to be a rigorous and efficient technology in terms of security of digital data. Its rise over the years is such that it is used in several areas, with finance topping the list. Similarly, several applications have emerged to such a point that the blockchain has come to reinvent the web and renew the economical system. As for Cardano, it aims to be a Blockchain platform which, based on security, one of its founding principles, will allow interoperability, exchange and fair distribution of data and resources across the globe, for the benefit of developing regions, including Africa, which will now open up to as many opportunities to emerge. But as many benefits there are to get, as many technical and ideological challenges there are to meet beforehand. Thus, the Cardano foundation that oversees the development of the blockchain, brings together developers around the world and promotes the projects and initiatives that get involved.
Uptodate Developers has therefore joined the mission of Cardano, for national and continental interest. The Congolese company aims to develop projects designed to increase the adoption of Blockchain and get the advantages of this technology in different sectors of activity to work for the country and the continent. But first, the question is to know more about the challenges that await in order to introduce the Blockchain in Africa, to explore the Cardano ecosystem and figure out how it is so beneficial to the continent and to the non-exhaustive action being carried out by Updev at the moment and for the future. First, let's have a deeper description of Cardano. Cardano is a public and open-source blockchain platform. It is developed not by a certain closed entity but by a whole community of developers around the world aiming to provide an inclusive and equitable infrastructure for financial applications, on a global scale, especially to people who do not currently have access to it. It uses pioneering technologies to provide unmatched security and sustainability to decentralized applications, systems and societies. To make sure to understand this, one should already understand what the concept of Blockchain actually stands for, since the question remains legitimate for many, even at the present day. "A blockchain is a type of database or ledger that is duplicated and distributed to all participants within the blockchain network. It is made up of a set of interconnected nodes that store data or items of value in blocks. These blocks are validated, cryptographically secured, and linked to each other in chronological order in a chain. The information stored in the validated blocks of the blockchain cannot be altered later on. It is permanently inscribed in the distributed ledger"
Indeed, general knowledge of the field of blockchain and cryptocurrency remains very limited, limits even narrower in less developed countries such as in Africa. For massive adoption and use, the first challenge that stands out is the duty to inform and initiate people to this technology, with concrete approaches to avoid falling into mistrust. Thus, Updev is getting involved by introducing and implementing a blockchain-centered technology. Then the question is about resourcing and making available accurate and adequate information about the blockchain, Cardano and its mission, especially in the DRC and in French-speaking African countries since rich and detailed content in the French language is lacking. This happens through workshops, conferences and training sessions designed for both users (society in general) and developers who, before implementing applications on the blockchain, obviously have to know and master how to handle the technologies used. For this category, the latest program (which by the way is still in progress) is a series of 10 live sessions of exchange, discussion and coding and learning forum on Cardano, ultimately looking forward to creating a large community of developers across DRC and Africa that would be called upon to build effective applications on the blockchain.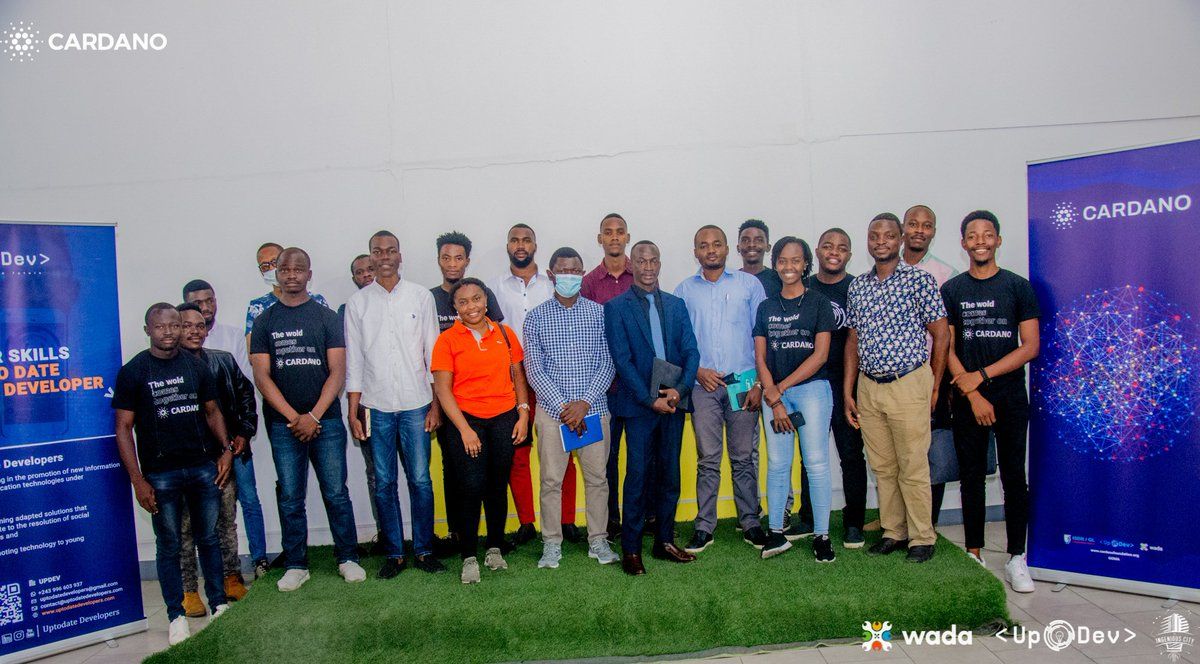 Another major event to notice on behalf of Updev is the Cardano summit, organized by the Cardano foundation, hosted and broadcast simultaneously in several cities around the world and which the company held in Goma/DRC in 2021. The summit returns again in 2022 in the second half of November and Goma is again a host city. It's another opportunity to share even more content, insights and awareness about the technology.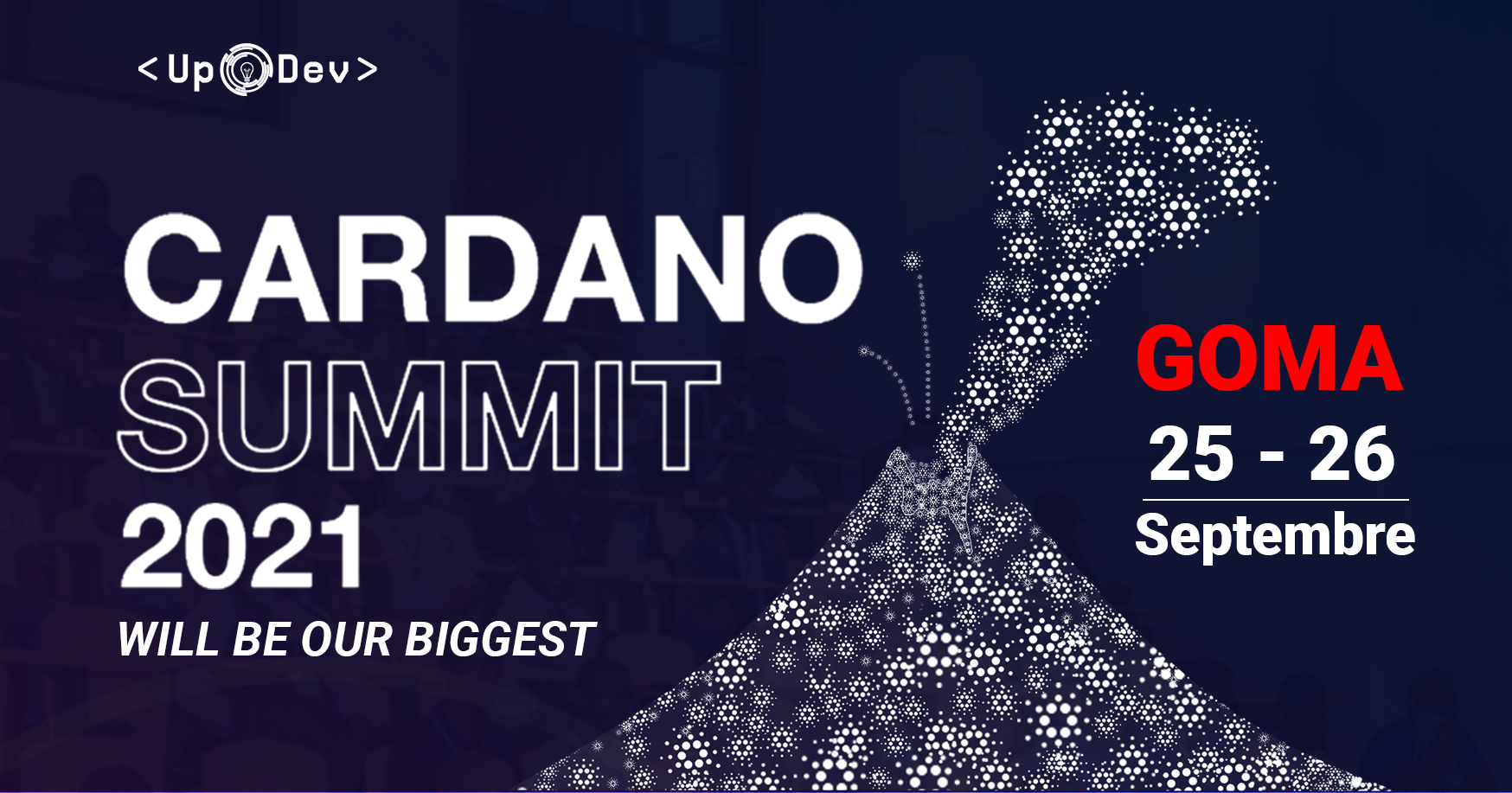 Besides this, Uptodate Developers is also designing the ADA exchange app, a project aiming to simplify the conversion of Cardano's ADA cryptocurrency into African local currencies via Mobile money. The fact is that there are yet enough wallets to receive cryptocurrency but almost no solution to exchange it in fiat currency in the continent, and vice versa, which raises more hesitation to users when it comes to adopting crypto.