While the whole world was on high alert and the virus was spreading exponentially, information sharing had proved to be of the utmost importance for everyone.
However, for all its blessings, the Democratic Republic of the Congo has a delicate national health infrastructure that faced the most serious challenge during the COVID-19 pandemic. The transmission rate of the new coronavirus, responsible for COVID-19, imposes a challenge of a completely different magnitude.
So in April 2020, we joined an international group of African scientists and technologists to fight the pandemic in one of the most challenging battlegrounds. We have thus contributed to the website design, which provides statistical tools to follow the official figures of COVID-19 in the DRC. Information on the number of confirmed cases, deaths, recoveries, and active cases by province and date.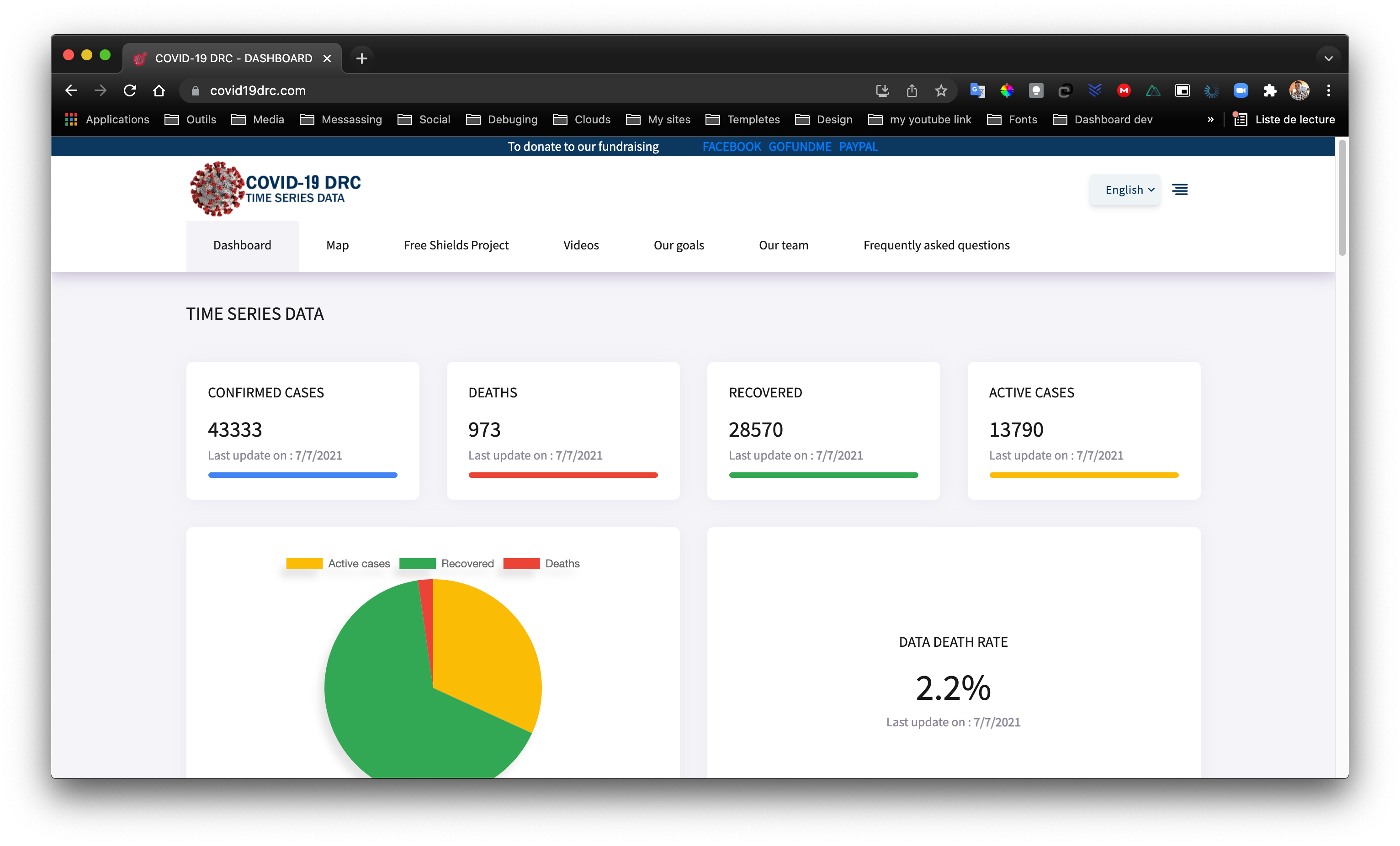 So in the context of the fight against the COVID-19 pandemic, we participated in the Free Face Shield project. The objective was to support the local manufacturing of protective equipment that was freely given to health professionals and first responders. We cover the cost of production via fundraising, volunteering, and different collaborations.
The COVID-19 RDC team covered production costs through fundraising, volunteering, and various collaborations.
We were part of the various teams in Goma in North Kivu who produced protective visors using 3D printers.